The GeoPal API provides you with the powerful ability to send and receive data from the GeoPal Platform. The API is used to create jobs, employees, companies, contacts and assets on the GeoPal platform. The API is also used to get job status information, job data, employee location, asset management information and so on. The API supports both Push and Pull requests. Each request requires an API key which is a 128 byte string unique to your account. The API is fully documented and we provide code samples for the following programming languages: C#, Java, PHP, Python, Visual Basic .NET.
Key Benefits
Multiple APIS can interact directly with the GeoPal system
Sections for dealing with Assets, Lone workers, Jobs and Employee databases
SDKS in multiple languages including Python, Java, PHP and C#
Key Features
Complete set of documentation and SDKs to get started quickly
The API is language agnostic and can be integrated into many different system types
A full RESTful API allows data to be sent and retrieved using industry standard JSON formatting
Web interface for testing APIs online before writing code
All API requests are done over SSL with encryption end to end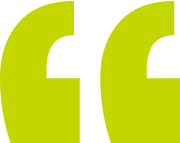 Very adaptable, flexible, easy to work with, technically very competent. Good value, fast response times, great customer support.
Make the Connection!
We work with your company to implement workforce mobility solutions that transform the efficiency of your field operations. Get in touch to start developing your own solution today.