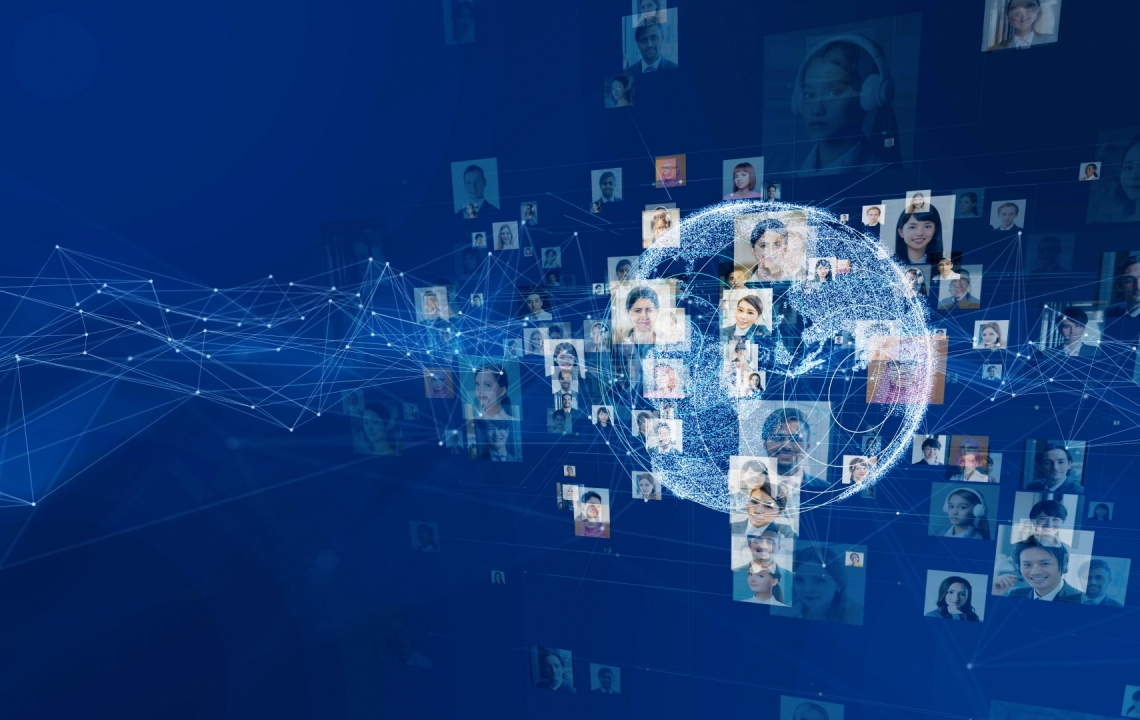 ARTIFICIAL INTELLIGENCE IN FIELD OPERATIONS
"Only AIs Can Apply"
Artificial intelligence (AI) isn't magic, nor is it speculation anymore. Indeed, it can be said that any company that isn't already applying AI in some way has already fallen behind. Almost on a daily basis we see and read reports about Artificial Intelligence (AI) in the workplace and how it may affect the future of field workforces across the world.
There is often confusion in this area. AI technology has a long way to go before it can come close to the autonomous thinking power of people. There are continuous scare stores in the media seeming to point towards a day when signs like "Only AIs Can Apply" will appear and take all the jobs off us lowly humans. However, I think most considered judgements would point towards this being a considerable time off, if it even will ever be achieved. Nonetheless other more narrowly but deeply defined forms of AI are available right now and can still be of benefit to companies with field operations.
To take a step back it is thought that the key determinant as to how AI will impact roles depends on how rules driven and repetitive, they are.  There are essentially three future options for all Field Operations roles:
Unfortunately some Field Operations roles will disappear completely and be replaced by AI
New Field Operations roles that do even exist now will be created
Some existing Field Operations roles will remain however AI will be an integral part of function with human and AI working together.
For any field operations related jobs that are rules driven and repetitive these will likely disappear completely. For example, for help desk staff or scheduling staff most experts believe these are the jobs that will most likely to be automated by AI. Other roles no matter how well paid or how well qualified the people are, if their role ultimately comes down to being rules driven and repetitive, they will also be under threat.
However, AI also creates opportunities. Companies involved in Field Operations will need new data science-related roles such as data scientists, data engineers and data analysts and they will be needed to manage and leverage the new huge data volumes that will be created. Companies will carry out analytics on big data to produce business insights. The new roles will be important to identifying the data is most pertinent to performance and efficiency, discovering trends and correlations pertaining to productivity, efficiency and performance, and ultimately suggesting action plans to move forward. This will be of massive benefit to companies with field operations
Where do I Start ?
Now is the time for Operations professionals in Field Operations Companies to start thinking about how they can add value with AI. AI can seem far-fetched to many still, however all firms should and can take practical steps right now into AI to ready their business for the inevitable changes coming. This is best done in an evolutionary step by step fashion, building as the organisation learns, adapts and evolves, for example:
Identify and prioritise Field Operations pilot projects that it is thought would benefit most from AI .
Create these AI Field Operations pilot projects as proofs of concepts
Partner with a company that has a track record in Field Operations and AI
Note potential "knowledge bottlenecks" that might hinder applying further AI
AI encompasses several different technologies. Organisations with field operations can start in a very practical, simple pragmatic way and seek proven benefits at each stage. In GeoPal here are some examples of how we are using several different AI tools now in Field Operations
AI driven Optical Character Recognition (OCR) is used on the GeoPal App to scan for example power and water meters and automatically read the meter value with a very high degree of accuracy. It can even compare it to the last reading and prompt possible next steps, e.g. in cases of suspected fraud.  
AI driven image and video analysis is used on the GeoPal App. For example the GeoPal App has the capability to identify certain objects, people, text, scenes, and activities. The GeoPal App can also provide accurate facial analysis and facial recognition on images and video.
GeoPal can use AI drive Natural language processing" (NLP) to analyse text and translate and recognize spoken language.
The AI field is always evolving and with this in mind:
GeoPal is now also testing AI speech recognition. It is believed that this will become the main way humans communicate with computers.
As part of our work on IoT GeoPal is now also experimenting with AI decision making in response to IoT alarms.
GeoPal will soon be also be working with Google Glass. GeoPal with Google Glass will display information in a hands-free format. Wearers will communicated with the Internet via AI natural language voice commands.
GeoPal is testing AI algorithms to find data patterns. For example these algorithms can be used to analyse data to predict mechanical problems or improve and maintenance schedules.
About GeoPal
GeoPal helps its clients achieve operational excellence using the management insights we deliver through our mobile data capture and analytics solution. GeoPal is a customisable Field Operations Management (FOM) Solution that connects field workers, remote assets and Internet Of Things (IOT) sensors, leveraging field data to gain real-time actionable insights and increase the productivity, profitability and health and safety compliance of your business. GeoPal's client list includes some of the largest Industrial Services, Utility Services, City Management, Environmental and Facilities Management companies in the world.