The construction industry may have been slow to digitise, but now new opportunities are emerging with a wave of technological solutions for the industry to digitise processes and improve quality, compliance, efficiency, health and safety. And, of course, the industry's bottom line. Go Contractor, for example, has transformed construction-site induction from a classroom and paper-based process to an online system hosted in the cloud. "It makes complete business sense for the construction industry to adopt digital technology"
For one £150m-value construction site, that translated into a saving of 1,700 site hours per annum, which for an industry running on tight margins, is a massive deal. This more efficient and effective digital solution also translates into a reduction of risk of accidents, a lower absenteeism rate and lower insurance premiums. Enterprise Ireland is working with a cluster of 40 digital construction companies that are leading the charge in this space.
As one of just a handful of early stage investors working across both construction and technology companies, Enterprise Ireland is seeing a significant impact on construction today. 
In the past five years, there has been huge innovation in this space with solutions emerging for the construction industry that will drive efficiency while delivering associated benefits, such as a better-controlled and less-risky working environment. It makes complete business sense for the construction industry to adopt digital technology, not least for the cost saving that can be delivered.
Digital in Action
From mobile workforce-management applications to full building life-cycle software solutions, to moving large infrastructure projects from paper to digital-based systems, some of the best construction-technology solutions, or contech for short, took centre stage at the recent Digital Construction Week in London.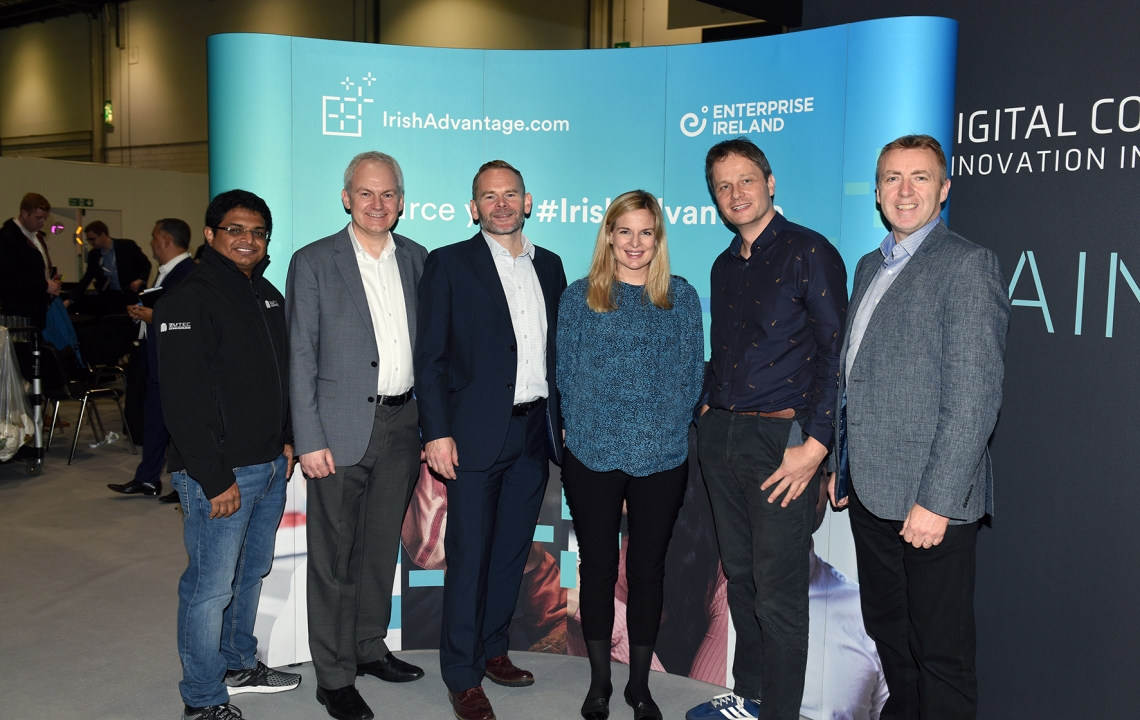 In the spotlight was Zutec, which develops software used in the construction sector to log data and manage projects. Providing onsite access to building information models, site drawings, reports, asset information and project data, Zutec's technology is being adopted by the construction industry around the world.
Jeslin Joy, head of product delivery and customer satisfaction at Zutec, told delegates about Zutec's mission to cut down the fragmentation of information, which is a challenge for construction businesses.
At the Midfield Terminal project in Abu Dhabi, he said Zutec had helped to eliminate 103,000 paper-based inspections, in turn cutting processing times by 81 per cent, from 21 to four days.
Paul Stone, product evangelist at Flowforma, which specialises in moving large joint-venture infrastructure projects from paper to digital-based systems, showed how automating processes on the ongoing upgrade of the A14 had saved time and money.A key aim of the £1.5bn project, which involves adding lanes to the road that links East Anglia to the South Midlands, has been forging a single delivery team out of its main contractors Costain, Skanksa and Balfour Beatty. Developing an app for the SharePoint platform had helped the team to capture data, ensure correct processes were being used and cut paper overheads.
A total of 76 processes were automated, including labour procurement, permit to dig and targeted risk monitoring. Automation of the latter process alone saved 3,855 working hours and £77,100 in costs. Another benefit was that it put control over the process in the hands of the procurement team, the people who were using it.
Improving Safety
Harnessing digitisation can not only deliver a more efficient but potentially a safer one, too. Evercam is unlocking key data from surveillance cameras that are such a common feature of construction sites.These may have originally been installed to prevent criminal activities, but Marco Herbst, founder of the company, told delegates that it has now accumulated several hundred years' worth of data, and uses machine learning to understand the patterns of behaviour on building sites that can give rise to inefficiencies and potentially hazardous situations.
The inefficiencies involved in managing a field-based workforce had been visible to GeoPal CEO Gerard O'Keefe when he was working in the telecoms industry.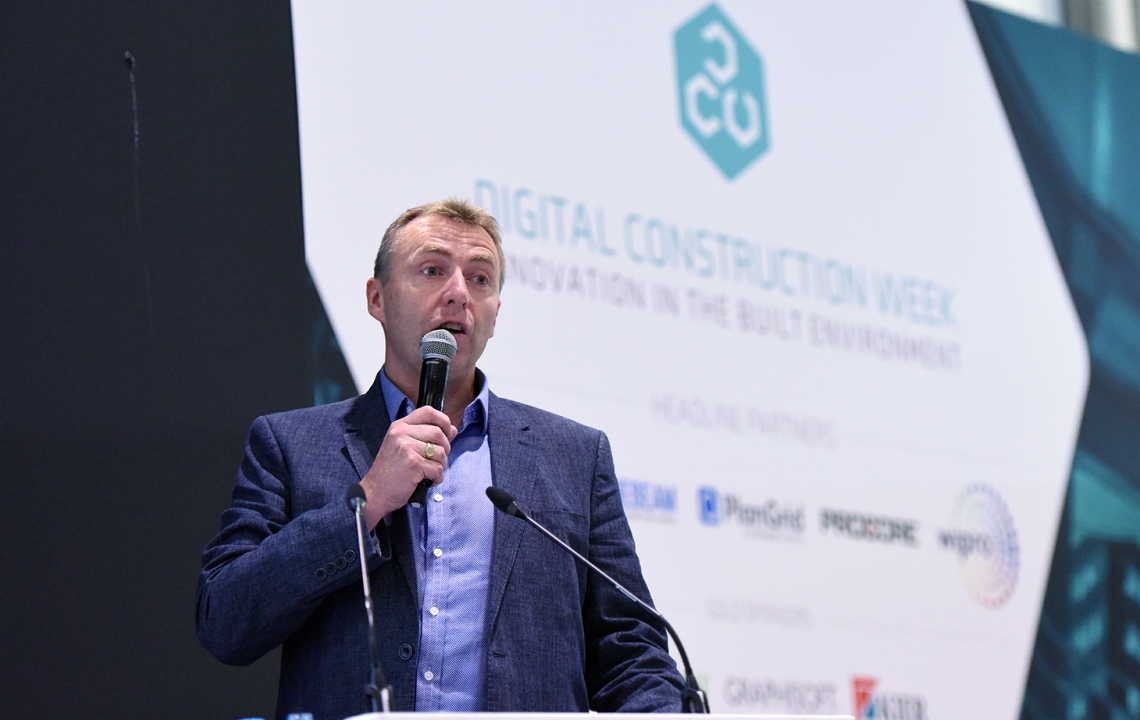 To help remedy similar problems in the construction industry, he explained that GeoPal has developed enterprise mobility software for field forces. The company's mobile app can be used to capture a host of information in the cloud, including hours worked, materials and plant used, subcontractor details and incident reports. 
It enables managers to be equipped with real-time dashboards that show how their staff are performing in the field.
"Our aim is to remove 100 per cent of paper from the field," Mr O'Keefe said. "You can't draw insights from paper, but you can draw insights when these forms are captured digitally on the mobile and the data pushed to PDF reports, dashboards and ERP systems."
Benefits reported by customers included a 10 percent increase in productivity, thanks to better job scheduling, and a halving in administration costs from eliminating paper forms. He told the event that the company's 200 clients are saving a combined £65m per annum, giving them a sixfold return on their investment in GeoPal. 
With hard numbers like that, it's hard for the construction industry to not go digital.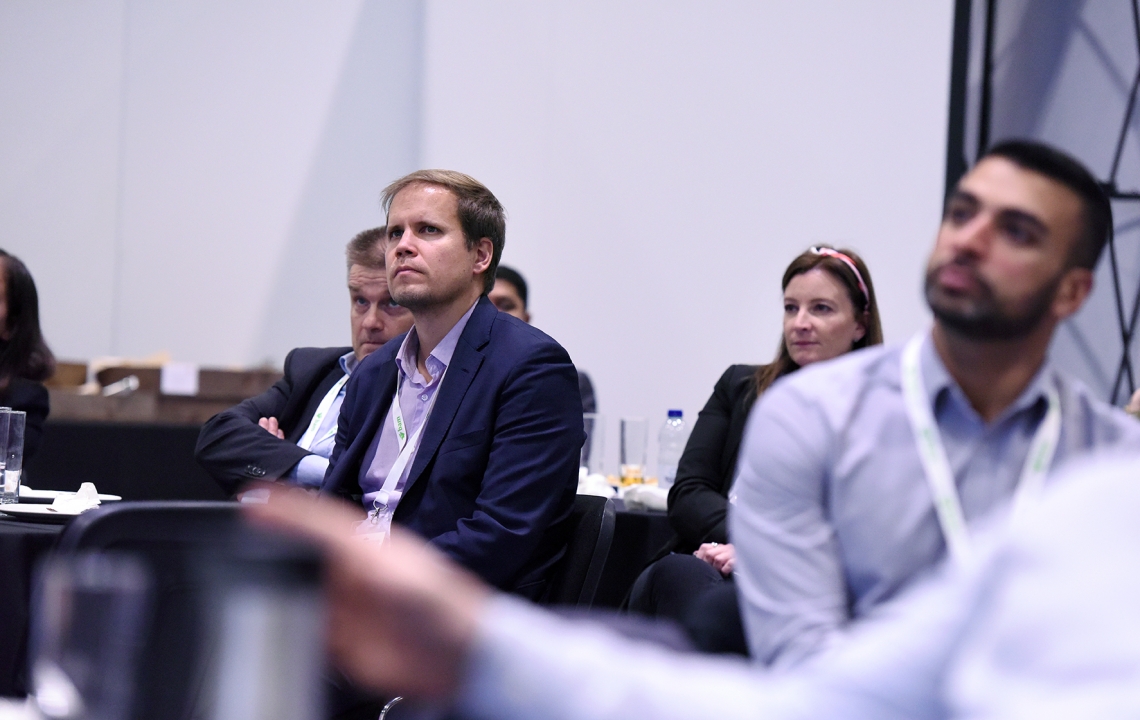 Text Content Credit: Construction News
Imagery & Video Credit: Enterprise Ireland