Mobile WorkFlow Management Software is intended for companies that need to manage field workers – typically teams of employees that operate in a multitude of locations.
Currently many field service companies either use paper in the field and have all the inherent problems it brings like delays, inaccuracies and lost or unreadable paper forms or use various inappropriate mobile applications that do not properly connect to each other to produce a seamless, straightforward field workflow. Many field service applications are "one-size-fits-all" applications that require you to use a very basic workflow which is often not a good fit and may for example cause important aspects of the job not to be recorded or to slip through the gaps.
Full perspective about your workflows:
GeoPal's Workflow Management Solution is a full-featured field service solution that enables you to eliminate field paper and monitor every phase of the job or activity being carried out by your staff in the field. Instantly, you will see in real-time the status of each job out in the field. No more trying to call or track down field workers searching for answers to questions!
Enhance interaction with staff:
Create  seamless communication with the office and field staff with real-time updates through web application and mobile. Field workers are notified when an adjustment is provided to the workflow schedule. Once field workers update the information on the work order, office admin staff will see the update in real time, making sure that everyone is on the same page.
Scheduling for Field Service:
Scheduling is a method used by companies to verify that services and field employees are organised and distributed as effectively as necessary. The tasks behind arranging field employees can differ, from entirely manual paper-based schedules to be circulated to field employees to more effective dynamic scheduling, which employs a software solution. GeoPal's Workflow Management Solution reduces scheduling time and offers the company real time actionable insights. By increasing productivity and efficiency, it transforms how field workers work and increases customer satisfaction with improved service delivery.
The importance of Field Service Scheduling:
Why is it important to schedule and dispatch field workers and services? Without some kind of workflow management in place work will simply not be finished on time or to the anticipated standard. Service delivery will struggle since there will be no real-time visibility of when a request or job is to be performed for workers, customers or service users.
Scheduling is important in keeping the structure of your field service, but some of the current paper processes are actually more of an obstacle to field workers than a support. Take, for instance, a business that uses paper schedules, these must be finished by administrators and distributed to field workers every day, whether by email or collected by them, which means that field workers must first come to the office. Adjustments are not easy to make, so an urgent job or visit can result in having to reschedule a whole day, put a lot of pressure on  staff to find a suitable field worker to complete the additional work before talking to all the field workers impacted and rescheduling their days.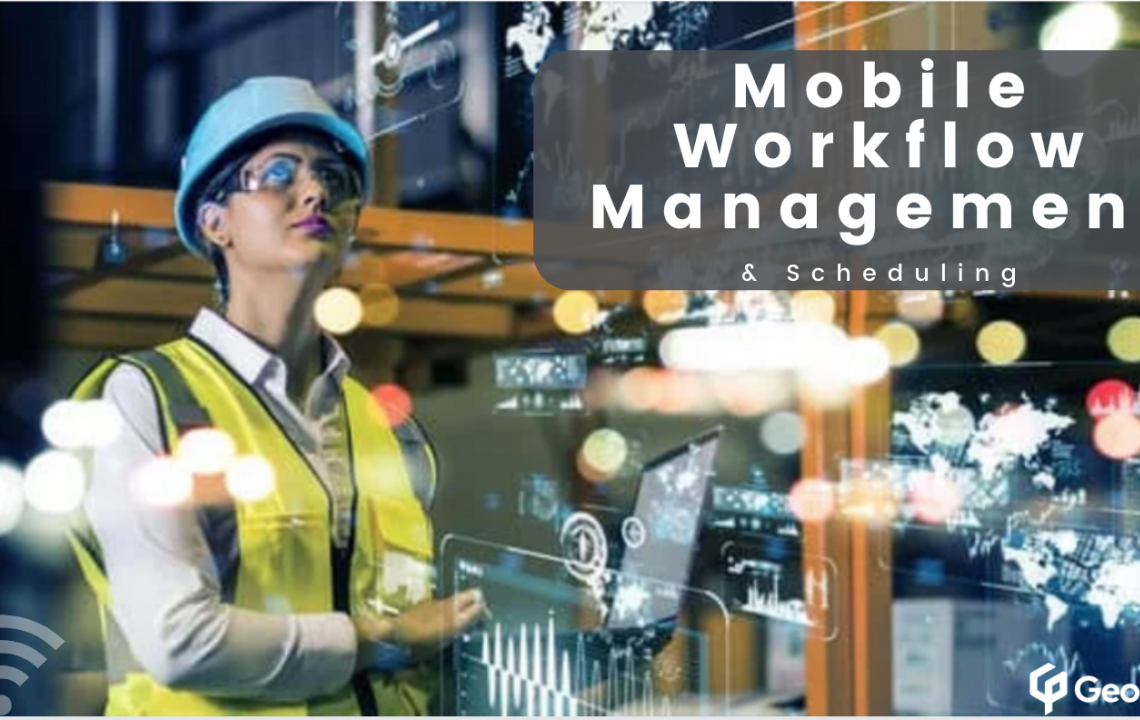 Through paper based systems like this, neither the organisation nor field workers can react to day-to-day changes, they are restricted without real time information and therefore unable to effectively use their time or capability efficiently. With adjustments to their schedules, impacts are knocked on throughout the day, with intended work delayed or rescheduled, resulting in wasted travel and time, as well as customer and service delivery.
With GeoPal's Workflow Management solution you can achieve some or all of the following:
Eliminate Inefficient paper processes
Real time Management Data
Get 100% proof of Delivery
Increase fieldworker Utilisation
Real time job status update
Ensure Health & Safety Compliance
Reduce long Invoicing Cycles
Day sheets and Time Sheets
Field worker location tracking, schedule & dispatch and much more.
To learn more, get in touch.