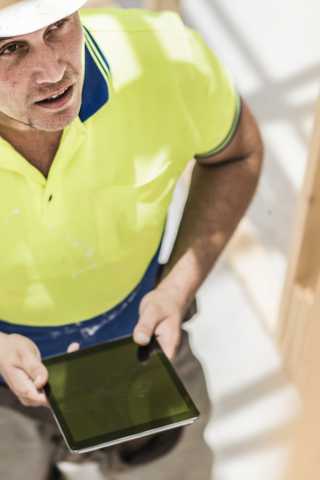 Mobile App
A customizable mobile application, configured to meet your exact requirements.
The GeoPal mobile app is highly configurable and can be tailored to the exact requirements of customers in different sectors. It has a very intuitive, fast and user friendly interface to deploy to large field based workforces and is available for android and iOS. Field workers use the GeoPal mobile app to receive jobs assigned to them, navigate to the job location, check in onsite and then follow the job workflow. The workflows can be customized to suit the data to be captured at each step – no coding required.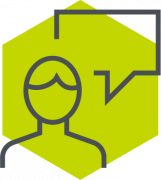 50% reduction in administration costs
Reduce office administration costs by 50% by eliminating paper processes and re-entry of field data. ​​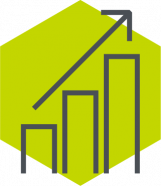 17% increase in service revenue
Increase service revenue by 17% with on the spot quotations. Replace paper based quotation scoping with mobile scoping forms on GeoPal. ​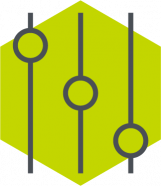 75% reduction in Insurance Claims
Reduce personal injury insurance claims by 75% by enforcing Health & Safety compliance among staff and contractors. ​​
Customizable Home Screen
​The mobile app home screen can be configured to suit the exact needs of your business​.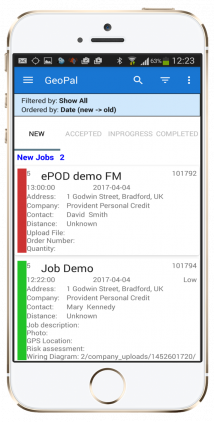 New Jobs List
​Field Workers see new jobs assigned to them. Jobs can be filtered by date, priority, distance and more.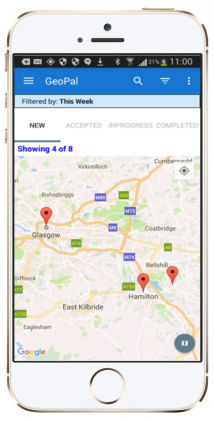 View Jobs on Map
​New jobs locations can be viewed on a map, click on the pin to open the job details.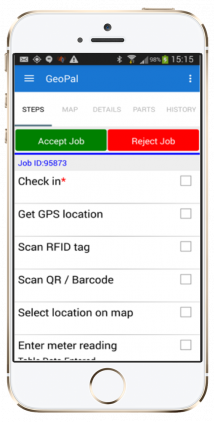 Accept or Reject Jobs
​The field worker can accept or reject jobs. If a job is rejected a reason must be entered.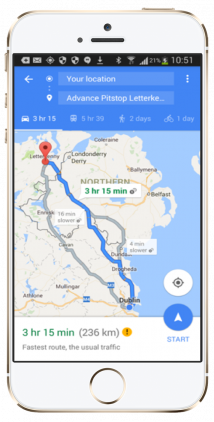 Navigate to Job Location
​Once the job is accepted the fielder worker can use the navigate-to-location function.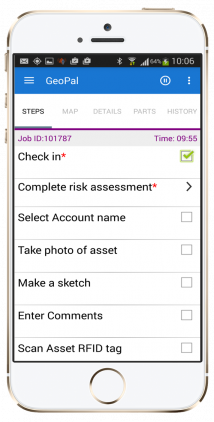 Job Workflow Steps
​When on-site the field worker completes the job workflow steps. The check-in step time stamps the job start time.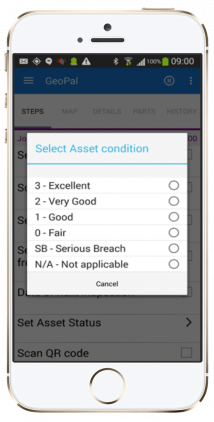 Pick List
​There are over 70 workflow step types including this pick-list step.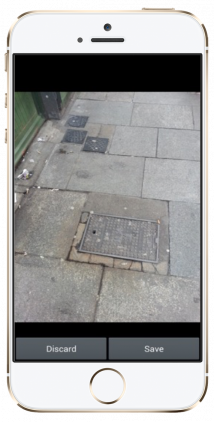 Take Photo
​Within the job workflow the field worker can take photos and video clips. All photos are time stamped and GPS tagged.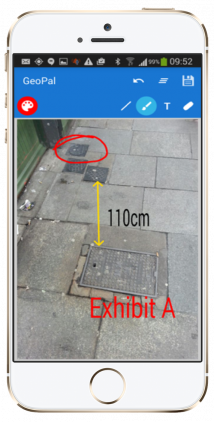 Take Photo & Annotate
​When a photo is taken it can be annotated with lines, arrows and text with multiple colours.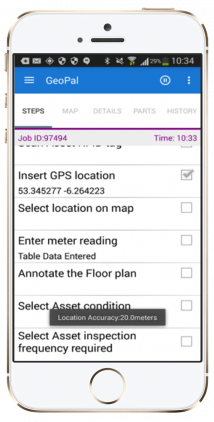 Scan GPS Location
Capture the GPS location of the job within the job workflow.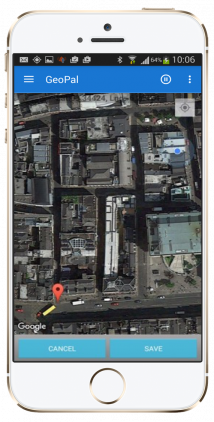 Pick Location
Capture the required GPS location by dropping a pin on a map. Toggle between map view and satellite view.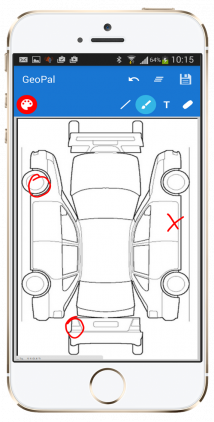 Annotate PDF
​Multiple PDFs can be attached to jobs. These PDFs can be opened in the field and annotated by the field worker.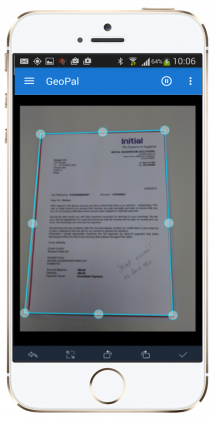 Scan Document
Where it is not possible to eliminate all paperwork from the field, it can be scanned in to GeoPal with Camscanner.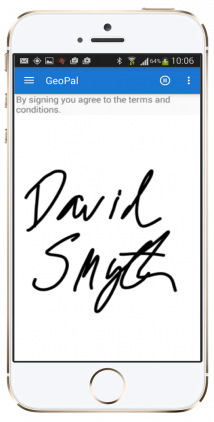 Capture Customer Signature
Capture the signature of customers for Proof of Service Delivery.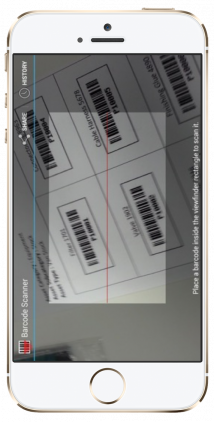 Scan barcode and RFID Tags
GeoPal has steps for scanning barcodes and RFID tags. Can be used to capture assets delivered or parts used in a job.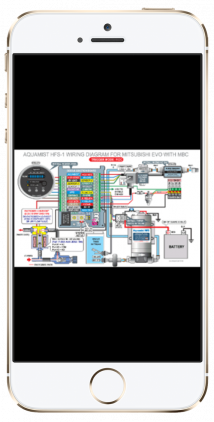 View Attached Document
Attach multiple documents to jobs which can be opened and viewed by workers in the field.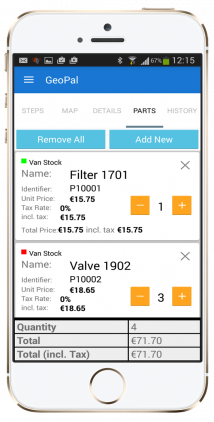 Capture Parts Used
Capture the details of parts used on the job. Can also be used to generate on-the-spot quotations.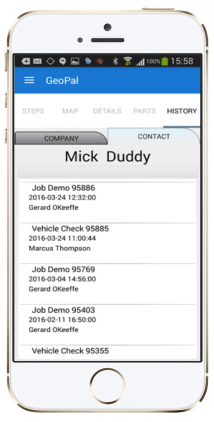 View Customer History
View the history of all jobs completed for a company or contact. Click on the job for full details.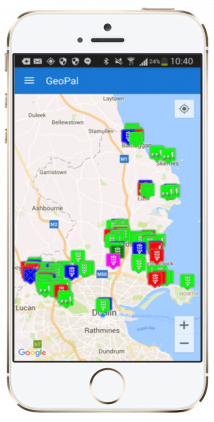 View Assets on Map
View the location of assets on a map. The different colors represent the different asset statuses.
Pause Jobs
Pause a job at the end of the day and resume the job again the next morning.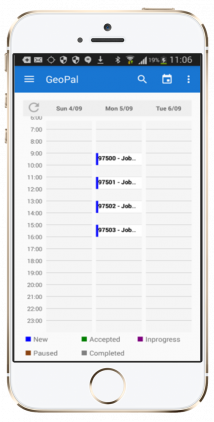 Calendar view of Jobs
View jobs on a calendar to see all jobs ahead for the week.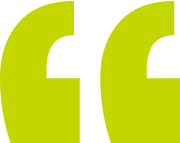 Before GeoPal we had to use expensive windows mobile devices for data collection which also involved a lot of staff training. GeoPal is very cost effective and it has a very intuitive interface.
Make the Connection!
We work with your company to implement workforce mobility solutions that transform the efficiency of your field operations. Get in touch to start developing your own solution today.